Monday night's championship game between Notre Dame and Alabama perfectly encapsulated sport's hot new trend: the WAG obsession.
What's a WAG, you say?
Good question. I had no idea myself until coming across this tweet last Friday by a minor league baseball reporter:
I immediately Googled it, because hey...Google knows everything. It turns out WAG stands for "Wives and Girlfriends"...most notably, hot ones of professional athletes.
Then on Saturday, my stepdad excitedly told me of this
awesome new website
he'd found. It was this magical place where you could look up wives and girlfriends of athletes and rate their attractiveness.
"Oh yeah," I replied nonchalantly. "It's called WAG, right?"
"What's a WAG"? was the response. "All I know is that kid from Alabama...his girlfriend is an eleven. Out of ten. There is no way he's dating her."
Sigh.
Thus became my second foray into the WAG world in 24 hours. And the first time Katherine Webb's name would enter into my every day conversation.
No more than 48 hours later, the WAG craze would strike again. As mentioned in
my grumpy cat post
, Monday's NC became more about a certain female in the stands than what was going on in the field of play. So much so, that announcer Brent Musburger had to issue a "mea culpa" for remarks that "Quarterbacks get all the good looking women" and that "youngsters should start getting the ball out and throwing it around the backyard." During the course of the game, Webb gained over 100,000 twitter followers.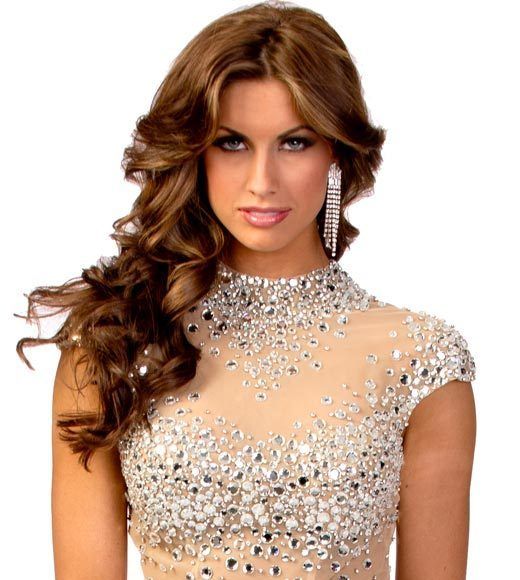 Katherine Webb...Hottie McHottie or Kate Middleton in drag?
While Katherine Webb isn't my pick for WAG of the year, it's a no-brainer that athletes and hot women go together like peas and carrots.
He's physically fit and a money train. She's arm candy.
It's like a match made in football Ken and Malibu Barbie heaven.
Derek Jeter? The poster boy for WAG hunting. He's dated almost every hot chick in Hollywood. Minnesota Twins Catcher Joe Mauer? Dated a beauty queen himself in Chelsea Cooley. Chicago Bulls Guard Marko Jaric? Married Supermodel Adriana Lima. Tom Brady? Gisele Bundchen. The list goes on and on.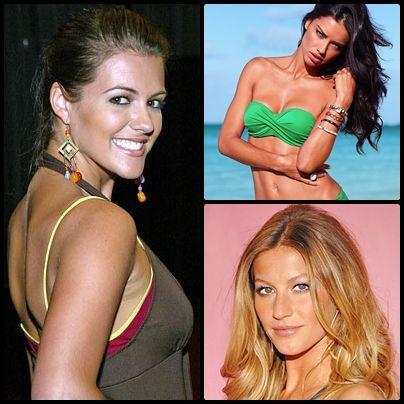 So, tell me...what do you think of this obsession with the wives and girlfriends of athletes? Who should top the all-time hottest list? Do you think I'm crazy to be hating on Katherine Webb? Let me know!
Images provided by barstoolsports, athleteswives, 4.bp.blogspot, and people.