Well, folks...it's that time of year again.
Kentucky Derby week.
If you've been with me for a while, you probably recall how much I ADORE the Kentucky Derby. The beauty of Churchill Downs, the grace of the horses, the indecipherable jockey accents, and of course, the fashion. And by fashion, I mean hats. Mmmmm....hats.....
Err, sorry, got a little sidetracked there.
Anyway, for the past couple of weeks I've been following the qualifying races, trying to pick out the contenders from the pretenders. Even at this point in the game, six days before the race, it's almost impossible to give an accurate analysis. Inevitably, there will be scratches, changes, and mix-ups in the full field of 20 come this Saturday.
But, as things stand now, here are my three picks to watch out for:
GEMOLOGIST
The Todd Pletcher-trained comes in with a perfect 5 for 5 record, including a wire victory at the Wood Memorial over Alpha, another Derby contender. If bettors are going by record, and if records guaranteed wins, then this horse would be top dog. However, the past couple of Derbies haven't favored those that brought in the most successful record.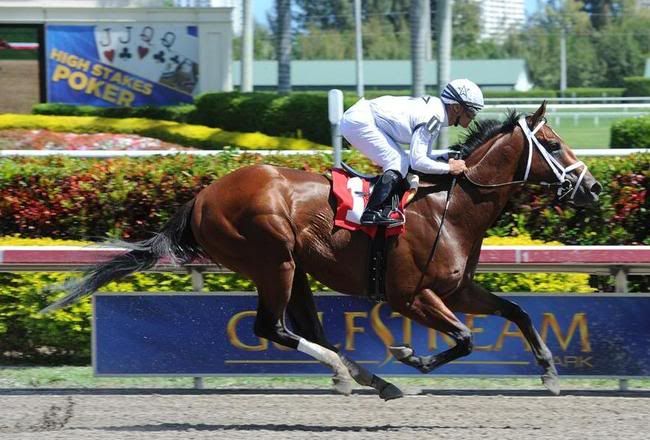 BODEMEISTER
When you think about horse racing, Bob Baffert's image probably isn't too far from your mind. And this year, his colt Bodemeister could potentially come away with the blanket of roses. Named after Baffert's son Bode (who is, concidentally, named after family friend and Olympic skier Bode Miller), the bay has been perfect in his starts as a three year old. However, horses who didn't race in their two-year old season tend to disappoint in the Derby, and Bodemeister fits into this category.
HANSEN
Just to look at him, you can tell the big gray (almost white) roan is something special. Hansen, trained by Michael Maker, edged out a field of Kentucky Derby contenders just six months ago in the Breeders Cup Juvenile. Unfortunately for the horse, his owner Kendall Hansen has a tendency to steal the spotlight, as he did when he announced he would dye the colt's tail and mane for race days.
Incidentally, after doing so for the Bluegrass Stakes, track officials pulled the plug on Hansen's "colorful" transformation.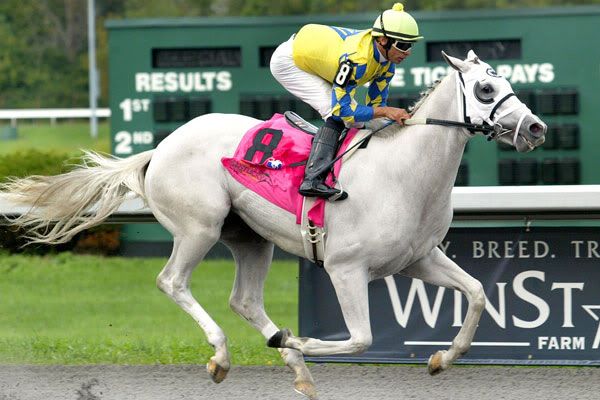 With a field that may just be the most balanced (or perhaps, the most inconsistent), the 138th Kentucky Derby should at the very least be entertaining. So break out your bottle of Kentucky Bourbon, practice singing "My Old Kentucky Home", and don your big hats, because the greatest 2 minutes in sports is almost upon us.
Images provided by bleacherreport, bloodhorse, and drf.