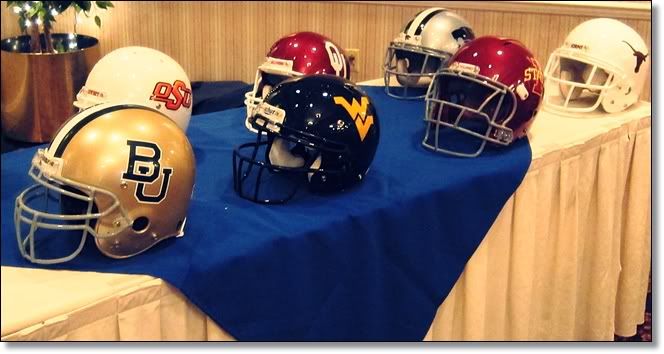 The WVU Coaches Caravan came to the Clarion Hotel in Shepherdstown, WV on May 17th. The big theme of the evening was revealing WVU as the newest member of the Big XII conference. On hand to give their expert opinions (or humorous anecdotes) were Head Men's Basketball Coach Bob Huggins and AD (and former NFL star) Oliver Luck. The best part? Listening to Huggs explain his most favorite moment in college basketball for about twenty minutes.
I'll give you a hint: The punchline ended with "I wasn't sure if Kenyon (Martin) had touched the ball or not".
And for those of you who may not care about WVU athletics, here's two more sports-related pics from my recent past: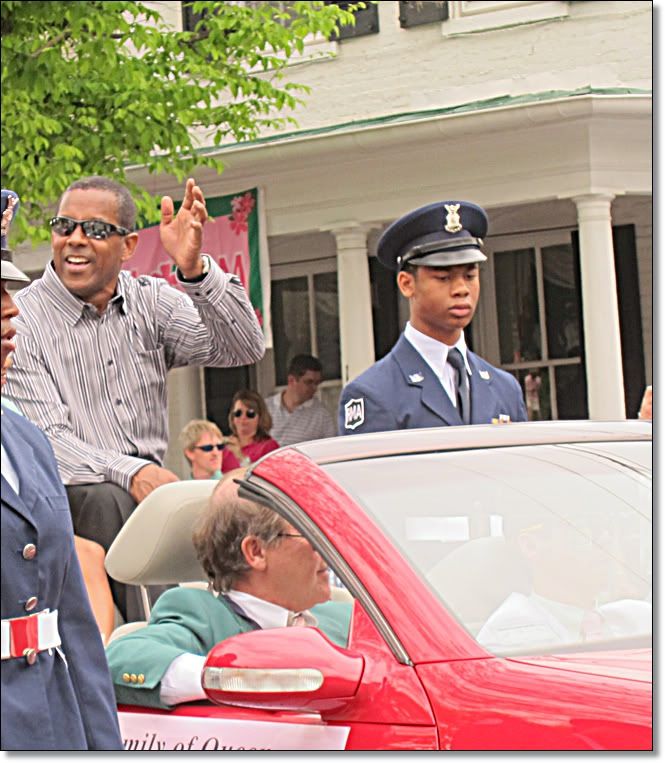 Pittsburgh Panther and Dallas Cowboy star Tony Dorsett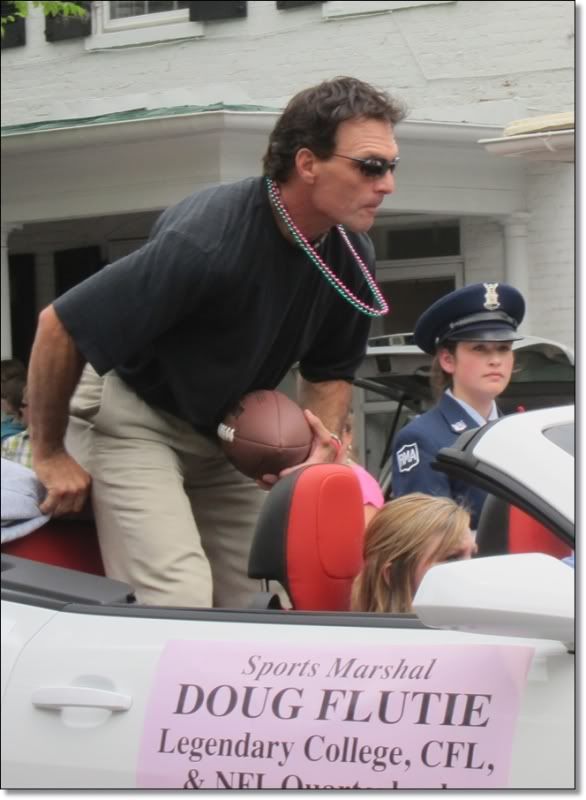 Doug Flutie, legendary QB
Both Tony Dorsett (whose daughter was Queen) and Doug Flutie (Sports Marshal) were on hand at this year's Apple Blossom Festival in Winchester, VA. It just makes me giddy to have such great opportunities to see legends in their sports up close and personal!

Images provided by The Sports-o-Nista.