Cue up Celine Dion, 'cause Andy Murray is on top of the world.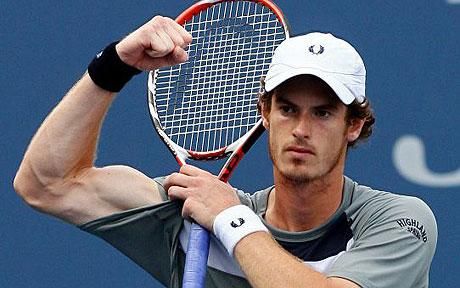 It was just merely a month ago that the young Brit defeated Roger Federer to win the Olympic Gold Medal at his home court of Wimbledon. Now, Murray can add one more title to his resume: US Open Champ.
On Monday, after being delayed by rain deluges, Murray flew high once again....this time taking down Novak Djokovic at the legendary Arthur Ashe stadium in New York. His win also broke a 76 year old streak of Great Britain being sans a Grand Slam title winner.
Pretty impressive for a guy who seemed to be always the bridesmaid, never the bride. Straight set losses in 2008 to Roger Federer at the US Open, the 2010 Australian Open, and at 2012 Wimbledon, combined with the loss to Djokovic in 2011 at the Australian Open, had left Murray feeling a little like an outsider looking in at the grand world of a Grand Slam title.
Then came London in August of 2012.
Maybe Princess Catherine sent her fairy godmother to help a brother out. Maybe Murray's gorg girlfriend Kim Sears has been cooking him better food. All I know is, the Brit is on a roll.
Plus? I like listening to him talk. Like all freaking day.
So kudos Andy Murray. In a country that has a long history of royalty, you are more than apt to become the next king of tennis.