I recently emailed a good friend of mine the following question: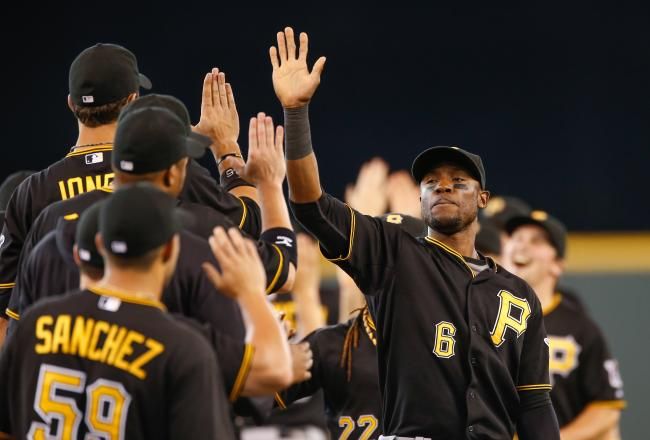 "Do you like how everyone is jumping on the Pirates bandwagon these days?"
His response:
"Don't mind one bit. Welcome aboard."
And really, that pretty much sums up the city of Pittsburgh and how they feel about their white-hot Pirates: the more fans, the merrier. Because, let's face it, it's been a long, long time.
While both the Steelers and the Penguins are constantly in the championship hunt, the Buccos haven't been in the playoffs in 20 years. Only the Kansas City Royals have a worse drought going. From a team that has five World Series titles and have seen greats like Bill Mazeroski, Willie Stargell, and Roberto Clemente, that drought seems even harder to swallow.
But this season? This season has been special from the get-go. Even through the fretting and rationalizing by die-hards that it's only a matter of time before their beloved Pirates crash and burn just as they did in 2012, the Bucs have held strong.
Last night's devastating 13-0 loss to division foes St. Louis Cardinals nonwithstanding, Pittsburgh currently boasts both the best division record and National League record.
Not only that, but 3B Pedro Alvarez leads the National League in Home Runs with 27. The pitching staff, led by Francisco Liriano, Jeff Locke, and A.J. Burnett, have pitched 14 shutouts, have the lowest combined ERA, and the lowest batting average against.
LF Starling Marte is his own stats machine: Marte has 30 stolen bases, 21 doubles, 9 triples, and 10 homeruns. If he gets another triple, he'll be the first Pirate to have 10 doubles, triples, and home runs in the same season since 2004.
And then there's manager Clint Hurdle. If there's a stereotypical blue collar manager to go along with a blue collar city, Hurdle would be it. The affable Hurdle laughs off advice of other general managers while
embracing conversations with well-meaning fans
. And crazy or not, the Pirates have flourished under his guidance.
No wonder folks are so eager to jump on the pirate ship that stands sentinel over the banks of the Allegheny River. Welcome aboard, grab your peanuts and cracker jacks, and fasten your life vests.
It's going to be a fun and exciting ride to the playoffs.
Image provided by bleacherreport.