Despite having a great year in the D-League (with a performance rumored to have become a springboard back to the big leagues), the 2008 Draft eighth overall pick Joe Alexander decided to take his talents to Russia.
And I thought there was distance issues keeping us apart when he played for the Milwaukee Bucks. Well...distance and that whole "he doesn't know me" thing. But I digress.
It seemed that the looming threat of a prolonged NBA lockout was enough to convince Alexander that overseas was the best bet.
His agent, Doug Neustadt, put it bluntly,
"In the end, he just wanted to go play somewhere. That's what it came down to."
"So what?"
you might be saying to yourself right at this moment.
"Who cares?"
About Alexander? Maybe just me. And his family. And a handful of WVU fans.
But for the rest of you NBA followers out there, here's why you should care:
Joe's not alone.
In fact, don't be surprised to see some big name talent donning jerseys with names you can't pronounce in the very near future. Like Ron Artest. And Deron Williams.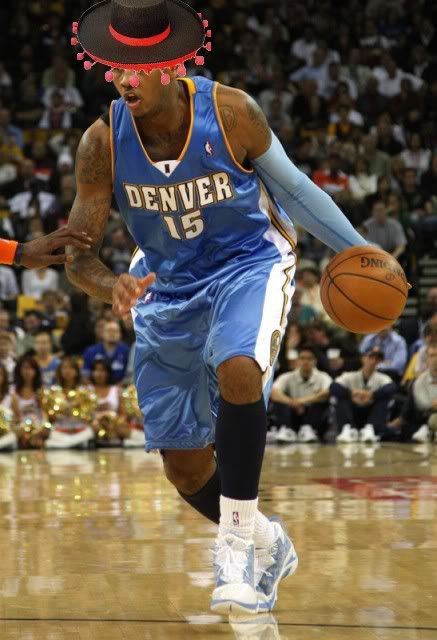 Don't laugh. It could happen.
And J.J. Berea, Chris Bosh, Carmelo Anthony, Carlos Boozer, and Kobe Bryant (
to name a few
).
Before you start to panic, however, most of these big time guys wouldn't dream of signing a contract without an opt-out clause. In fact, the FIBA ruling this past June that allows NBA players to play overseas despite their current contracts actually MANDATES that they must return immediately to their US team.
Free agents, of course, could stay or leave their international team if they so chose.
So.....good for the players. And good for international ball.
But as for the NBA.....well, goodbye, au revoir, and arrivederci for now.
I'm sure Kobe will send you a postcard.
**********************************************************************
So NBA fans, what do you think about the potential mass exodus to Europe and Asia? Is there anyone you wouldn't be sad to see stay abroad???? Let me know!
Image provided by
otrsportsonline
.