So guys, it's been a month since I've had to write a Friday Fun post that didn't involve...well....me. Which sucks, because I am now severely hurting for topics that will live up to my previously set high standards of hilarity.
But then I remembered that when the sports world is in the middle of a major playoff (read...NFL), the Twitter realm can offer up some humorous, if not insightful, gems of wisdom and candor.
Also, I can let other people do most of the work for me. So....win/win for everyone involved, yes?
Yes!
***********************************************
THE NFL PLAYOFFS- Giants/Packers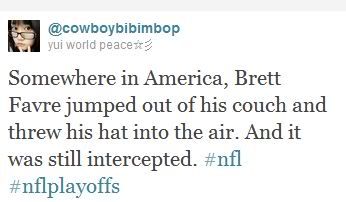 Old joke, still funny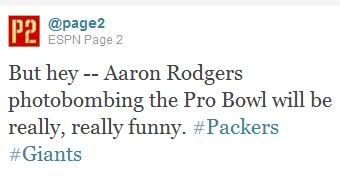 At least to all non-Packers fans, anyway
Ravens/Texans:
Jacoby Jones....helping the Ravens win playoff games since 2012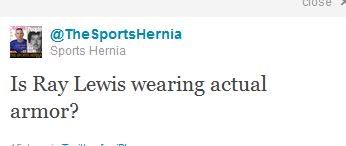 Nah, that's just Chuck Norris disguised as a football uniform
Broncos/Patriots: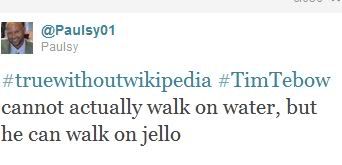 Which, let's be real, is much, much cooler
ALL OTHER SPORTS STUFF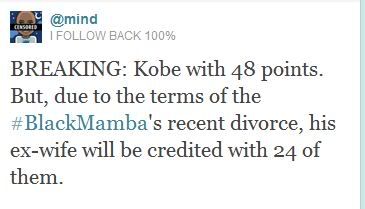 That's why we get pre-nups...or why we don't cheat on our wives
Oddly enough, this was the funniest thing I could find about Yu Darvish...other than the Rangers actually taking him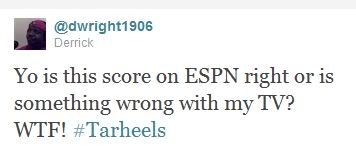 Could have been worse....you could have been seeing the Clemson score in the Orange Bowl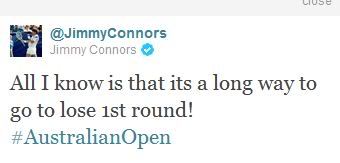 But the people there have really cool accents!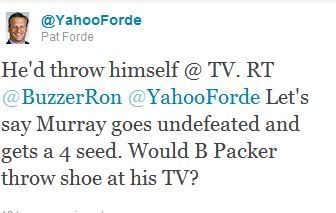 Why do I have a feeling that America wouldn't be sad about this???
And finally,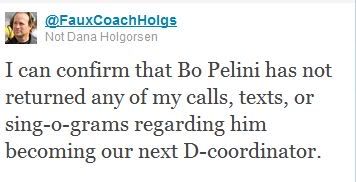 That's why you should always go with strip-o-grams, not sing-o-grams.


That's all folks....have a great, fun and funny-filled sports weekend!!!!
Images provided by the Sports-O-Nista via Twitter.