Please excuse me if the tone of this post is a little...shall we say...grumpy. You see, my sports teams were a hot, hot mess this weekend. On Friday night, my friend Julia was thoroughly convinced I was going to get us kicked out of the bar we were in due to my viewing displeasure of the WVU/Syracuse debacle. On Sunday, matters were even worse when my beloved Redskins fell even further apart against the Carolina Panthers, despite having a new quarterback. Even my old high school team got trounced 65-12 by their rivals.
Yeah, it sucked.
Needless to say, there was not much that went right for me. But elsewhere in the land of football, there WAS one team that had a guardian angel, a benevolent spirit, or a talking cricket watching its back.
Michigan State
.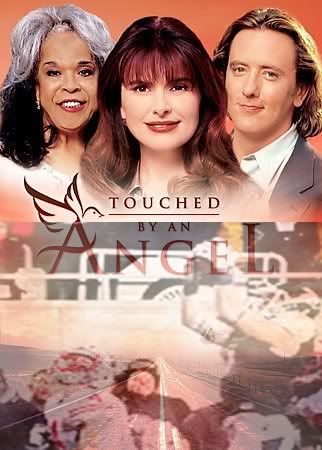 Sparty was touched by an angel, ya'll
In an ending that only seem to happen in the movies, Michigan St. quarterback Kirk Cousins heaved up a 44 yard "Rocket" play, desperately hoping to avoid overtime against the highly ranked and possible NC contender Wisconsin Badgers. Miraculously, receiver Keith Nichols came down with the ball. Even
more
miraculously, he was able to stretch across the goal line just enough to warrant a referee replay. And then, MOST miraculously the refs overturned the call on the field of no touchdown. MICHIGAN STATE WINS!!!!!
So where exactly does this finish rank in the ultimate hail mary plays in football history?
One of my personal favorites is the James Madison Dukes/Villanova Wildcats game on October 25, 2008. The Dukes were down by 2 with virtually no time left on the clock when QB Rodney Landers threw up a 35 yard completion to Bosco Williams in the end zone. The Dukes rode that win to a number one ranking in the Football Championship Subdivision.
Or how about Iowa QB Drew Tate's superb 56- yard bomb to Warren Halloway in the 2005 Capital One Bowl, which gave the Hawkeyes a 30-25 victory over LSU? This was Nick Saban's last game as the Tigers Head Coach.
Then there's Kordell Stewart's 64 yard pass to Michael Westbrook. The "Miracle at Michigan", as it's referred to, saw the Colorado Buffs come from behind to stun the Michigan Wolverines 27-26.
And finally, you can't forget about the play that started the Hail Mary craze....the Doug Flutie "Hail" to Gerard Phelan on November 23, 1984. Trailing the defending national champs Miami Hurricanes (led by legend Bernie Kozar) by a score of 45-41, Flutie heaved a pass from his own 37 yard line. Narrowly avoiding a sack, the soon-to-be Heisman winner managed to find his receiver for the 66 yard TD. The Flutie Hail is ranked consistently among the top plays in college football.
So tell me football fans, which Hail Mary do you think deserves the top ranking? Were you as impressed as I was with the Michigan State finish? Let me know!
Images provided by
gamblechicago.files
and
a.espncdn
.