This past Tuesday, there was some sort of "holiday" that supposedly celebrates "love". But really, it's just "Hallmark and Stover's Candy Day". Amiright?
When it comes to sports, though, I DO have mad love....mad love for those individuals who have captured my heart and soul and won my sworn allegiance.
No, I'm not talking about
romantic love
. I'm talking about a spiritual connection deeper than the Pacific Ocean:
The Sports Romance, or the "Spomance", as I like to call it. It's like a "bromance", except it involves sport figures. And also, women can have them.
I've had several over the years, and they've all brought a little something different to the table. Enjoy!
***************************************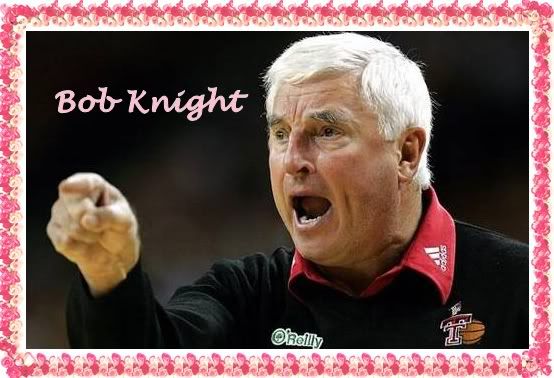 Bob Knight....I mean, look at that face. Who could not love it? Sure he has had some anger management issues in the past, but what's a little choking and chair throwing between spomancers? I like to think of it as having a strong personality and definitive life goals, don't you?
The former Redskins tackle Chris Samuels was a multi-year Pro Bowl selection. But our spomance started the day that this endearing United Way commercial hit the airwaves, and it hasn't stopped since.
Mora, who played third base for the Baltimore Orioles, won me over with his indecipherable Venezuelan accent and infectious smile. But really, I think our Spomance is based on his adorable six children, five of which are quints.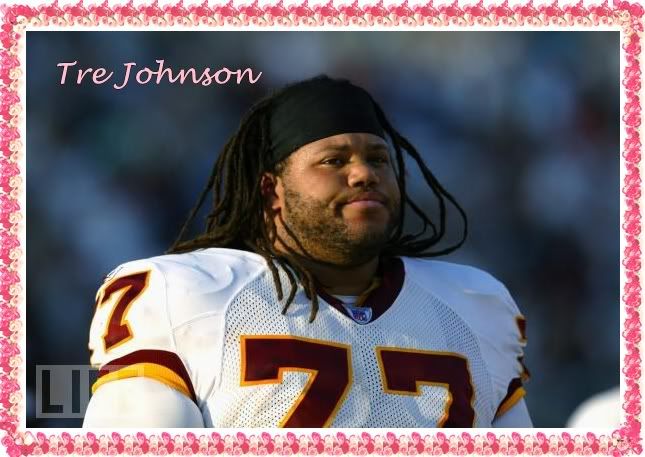 Sometimes you can't explain your spomance....it just is. This is one of those cases. Tre Johnson didn't last long in the pro world due to difficulty passing those pesky physicals, but he remains a big part of me. Mostly because I have an autographed hat hanging on my wall from when my step dad built his house. True story.
Rece Davis is as respected and like able as they come in the broadcasting world. I always look forward to hearing him talk, and let's be real....communication is key in a spomance!
and finally
Pat White has appeared once or twice on this blog, and it's no secret why: I adore him. His work ethic, his fancy footwork, and his will to win are a big part of that. But a bigger part is the small moments when he was "proving" he didn't have a concussion by performing a somersault and giving the "wink and a gun" to trainers, or when he was meowing like the Pitt Panther. Yes, meowing. And on top of that, he's just a genuinely nice guy.
**************************************
So fellow spomancers, who tops your list? Let me know!