Hey guys! First time to actually take photos of my outfit. I'm not gonna lie...I was a little nervous. Also, I'd like to issue a caveat that I look wayyyyyyyyyyy cuter in person. I swears.
Anyhoo, the awesome Jacqueline Binkley of
Charming and Quaint Events
agreed to help me out on this brand new endeavor. Much love and thanks!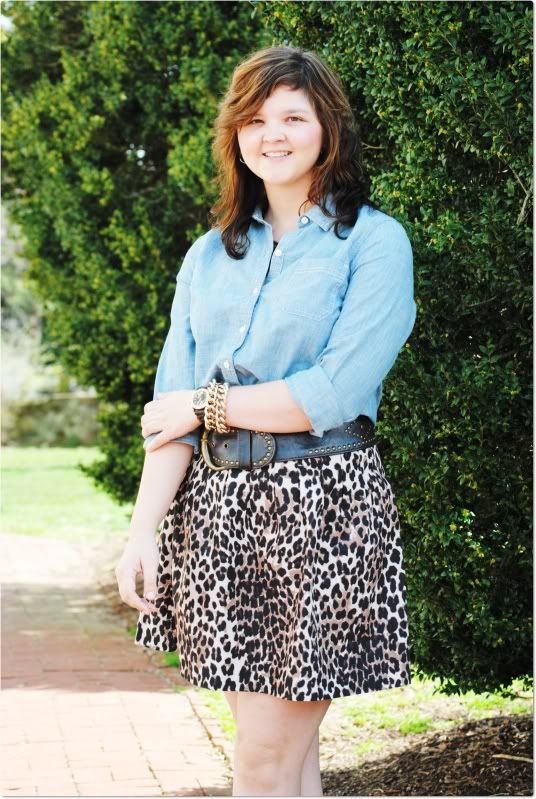 Pairing a simple denim button down with an animal print skirt and cute pair of boots? Great spring look!
Images property of Charming and Quaint Events and The Sports-O-Nista.